Historically, there is a wide knowledge gap when it comes to a woman's orgasm. Although now there are fewer myths and misconceptions around it, there is still a great deal to learn about how women experience pleasure.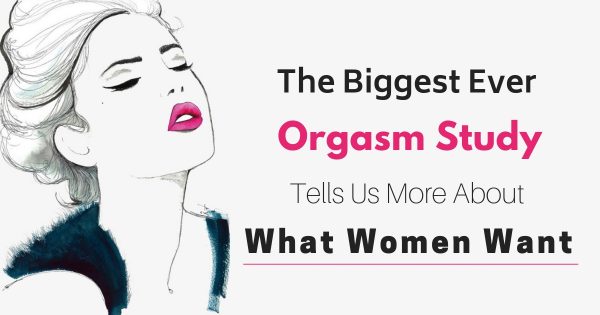 Recently, the most in-depth study on the matter was published in The Journal of Sex and Marital Therapy. The results shed some light on a variety of issues and revealed a wide range of preferences. The study surveyed more than 1,000 women between the ages of 18 and 94. These women participated in about 1,000 interviews on their sexual attitudes and behavior.
Firstly, the study has found that almost 37 percent of American women required clitoral stimulation to experience orgasm. While only 18 percent of women reported that vaginal penetration alone was enough to peak. On the other hand, 9 percent said they did not achieve orgasms at all.
Considering the eternal vaginal/clitoral orgasm debate, this is perhaps the study's most significant revealing.
The data that was added in the aftermath of the study was definitely much needed when it comes to the science of women's pleasure. In reality, this research, as well as previous others, overturned Freud's erroneous claim on vaginal orgasms.
This is what Debby Herbenick, a researcher at the Center for Sexual Health Promotion at Indiana University, has to say on the topic:
I don't like the clitoral/vaginal orgasms binary because, anatomically, all of these parts are really tiny and close to each other and packed. Ultimately I don't think fighting over which nerve endings led to the orgasm is instructive.
When asked about what makes their orgasms more intense, the majority of women said it was 'spending time to build-up arousal', 'having a partner who knows what I like', and 'emotional intimacy'.  So once again, women agree on the main factors that enhance the experience: prolonged foreplay, communication and, perhaps the strongest, emotional connection.
There is still a long way to go when it comes to the science of women's orgasms, even if we've come (pun intended) pretty far. Herbenick encourages women to further explore:
As part of my teaching of human sexuality, I've always encouraged people to say just because you've found one thing you like, try not to limit yourself. I guess I'm still a big proponent of exploration.
Please share and keep them coming!