No matter how broken you think you are, give a chance to love because, in the end, it is the only one that can save us.
1. "A flower cannot blossom without sunshine, and man cannot live without love." – Max Muller
2. "Darkness cannot drive out darkness: only light can do that. Hate cannot drive out hate: only love can do that." ― Martin Luther King
3. "Love is not how you forget but how you forgive. Not how you listen but how you understand. Not what you see but how you feel. And not how you let go but how you hold on." – Unknown
4. "There is nothing more truly artistic than to love people." – Vincent Van Gogh
5. "Being deeply loved by someone gives you strength while loving someone deeply gives you courage." ― Lao Tzu
6. "Love who you love while you have them. That's all you can do. Let them go when you must. If you know how to love, you'll never run out." — Ann Brashares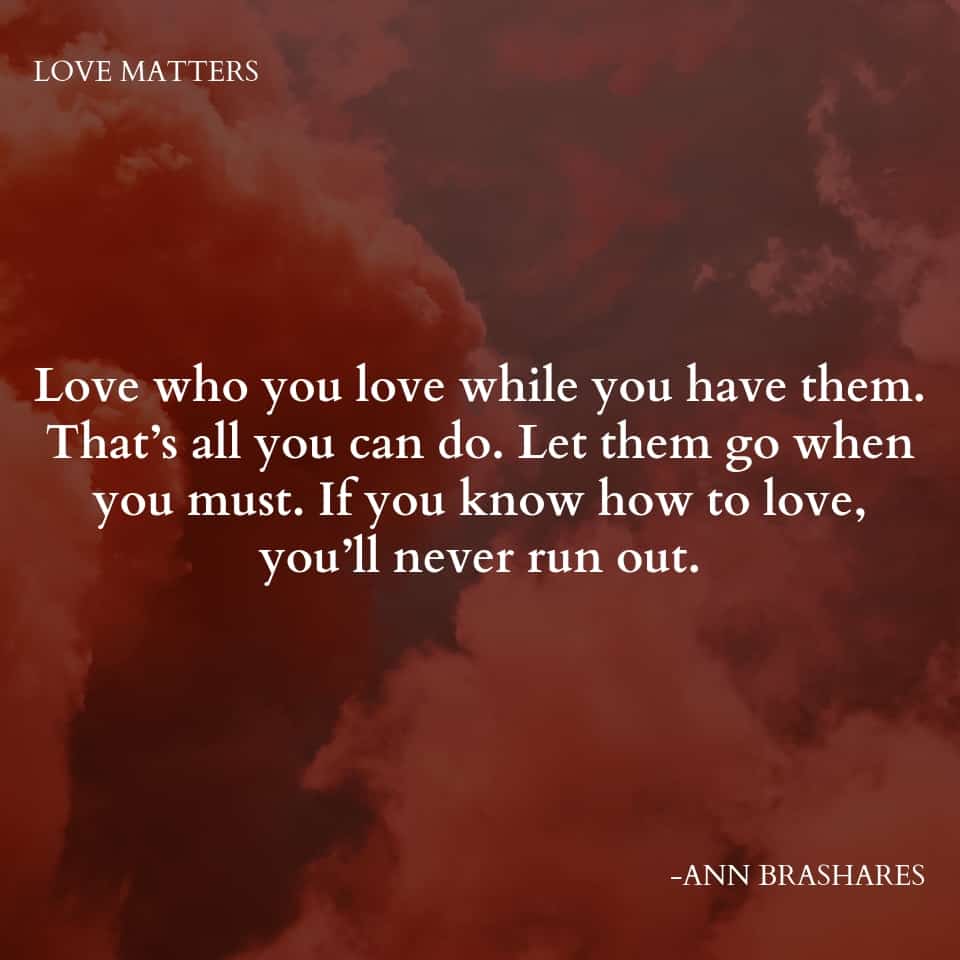 7. "Love never dies a natural death. It dies because we don't know how to replenish its source. It dies of blindness and errors and betrayals. It dies of illness and wounds; it dies of weariness, of witherings, of tarnishings." ― Anais Nin
8. "The best and most beautiful things in this world cannot be seen or even heard, but must be felt with the heart." — Helen Keller
9. "Love yourself. It is important to stay positive because beauty comes from the inside out." – Jenn Proske
10. "The greatest healing therapy is friendship and love." – Hubert H. Humphrey
Share this post, someone out there might need to read this!