Life is short.
Life is too short sometimes. Spend it with people who make you laugh and feel loved.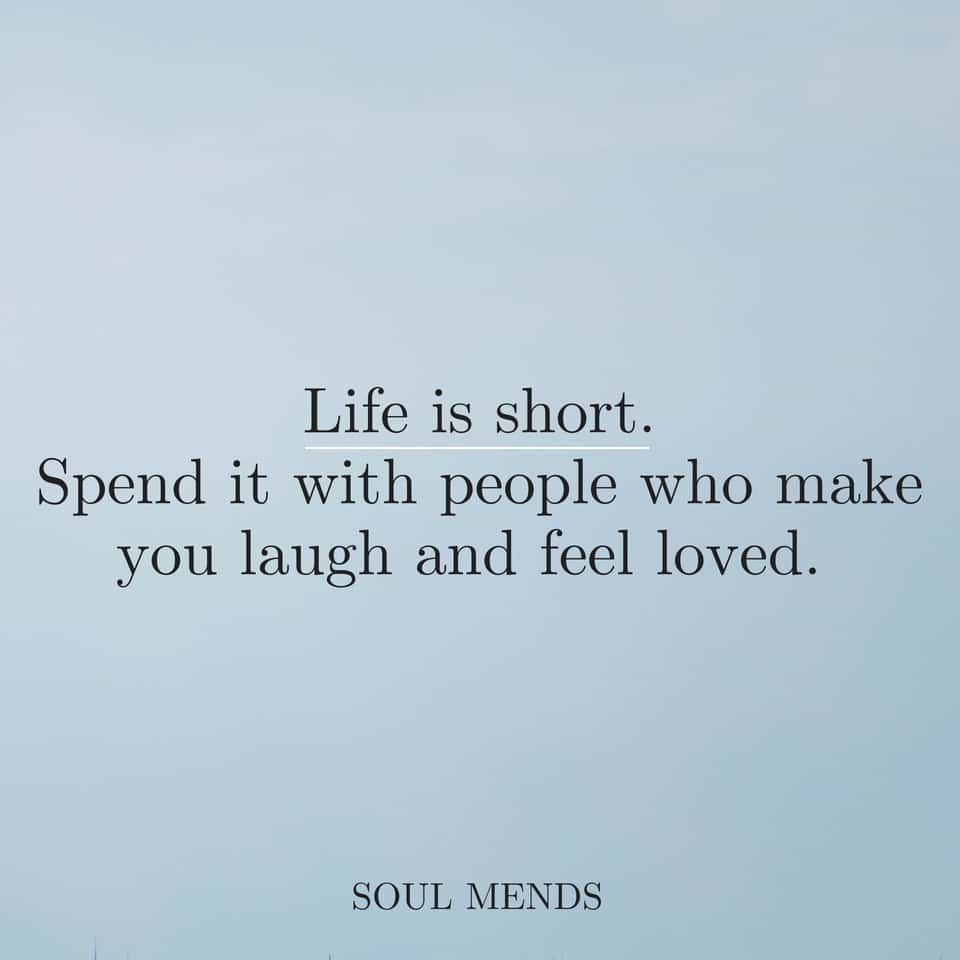 Remember to celebrate Life every moment. Surround yourself with positive people who love you.❤️🎉 Make the most of every true friendship, laugh and live more. 
Always be grateful for what you have but most of all for the people that make you happy 🙏❤️
Share this beautiful thought with someone who needs to see it. Thank you for making the world a little bit better!