Is there such a thing as the Oscars' Curse? It appears that, indeed, such a misfortuned phenomenon exists: a bundle of actors whose careers went downhill the moment they snatched the sought-after statue. You could argue that winning an Academy Award skyrockets any career in record time, but sometimes it has the reversed effect.
Naturally, once you become an Academy Award-winning actor, stakes become higher and you're under intense pressure. Careers started to crumble for some of the winners who couldn't take the heat.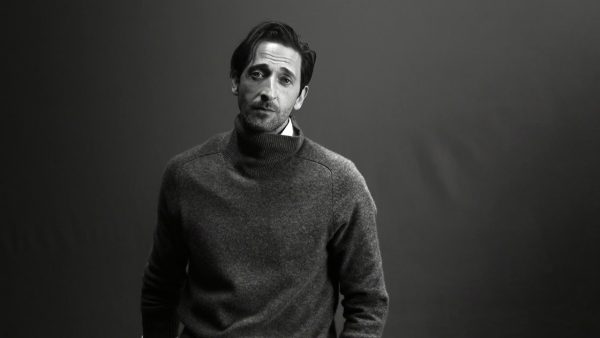 1.  Adrien Brody
Adrien Brody was such a promising figure in Hollywood, a very talented actor who won the audience before "The Pianist" (2002), with roles in "Summer of Sam" (1999) or "Oxygen"(1999). His portrayal of a Polish Jewish pianist struggling to survive WWII was majestic and gained him an Oscar. His acceptance speech was also memorable. Mad with joy, he literally smooched Halle Berry, something that would become an unforgettable Oscar moment.
Despite winning an Academy Award for Best Actor at the Oscars in 2003 and being popular among audiences, little by little, Adrien Brody faded away from the big screen. He starred in Wes Anderson's "The Darjeeling Limited" and Woody Allen's "Midnight in Paris" but later on, the 45-year-old American actor made some poor choices with "The Jacket" or "The Experiment", both flops at the box office. Nowadays, you might think Adrien Brody gave up his acting career, living on the farm in some peaceful bliss. Instead, he's still acting in movies that never see the big screen, going straight to VOD.
Brody is a special kind of actor, whose genius was unearthed by Roman Polanski's skilfull eye. So we hope to see him make big screen comeback really soon.
2. Halle Berry
Halle Berry was the first African-American woman to win an Oscar for a leading role, for the part of troubled single mother of an overweight boy trying to make ends meet, in the drama"Monsters' Ball" (2001). The role was different from everything she had done before, breaking through being typecasted for her looks.
This is probably the best movie she's ever starred in, considering all before and post-Oscar films were of a somewhat inferior stamp. After winning the beloved award, she did "Gothika", "Catwoman", and carried on with "Perfect Stranger", "The Call" or "Movie 43". The actress is staying afloat with the "X-men" series, the only one keeping her "alive".
3. Renee Zellweger
We could definitely say that Renee Zellweger was Oscar-cursed because she did kind of perish after winning the Best Supporting Actress award for "Cold Mountain" (2004). She was unquestionably an A-list actress, with big hits at the box office: "Jerry Maguire", "Bridget Jones' Diary", "Chicago" and quite a few more.
What inexplicably pushed her far away from still doing great cinema is her long string of plastic surgeries which irrefutably changed her appearance. The 49-year-old actress is unrecognizable these days, that's probably the reason why she's not being cast anymore.
4. Cuba Gooding Jr.
The now famous line "Show me the money" earned Cuba Gooding Jr. an Academy Award for Best Supporting Actor in 1997. "Jerry Maguire" became a huge box office smash in 1996 and the actor was on the rise. Regrettably, he made some arguable choices, starring in the homophobic comedy "Boat Trip" or Michael Bay's "Pearl Harbor". This led him to be placed within the Oscar-cursed pack.
5. Marisa Tomei
Marisa Tomei was a fresh face back in 1992 when she beautifully impersonated a smart boorish amusing woman in the blockbuster comedy "My Cousin Vinny" (1992). After winning the Oscar for Best Supporting Actress, she made a series of flops, with some surprising exceptions along the way, like "In the bedroom" (2001) and "The Wrestler" (2008), for which she was nominated again for an Academy Award.