There are people in our lives who teach us things just by being there. These people are those who are always wearing their smile and always willing to lend us their ear. Spreading positive energy to those around us is all about how great we feel in our own skin. If we are pleased with our everyday choices and habits, then we take that feeling and share it with others. This is how our lives can become inspiring for our friends and family. But what is it that happy and positive people do that they benefit so much from? It's about those small but practical steps that helps them achieve even the most difficult goal. Choose to do these 5 things every day if you want to be happy!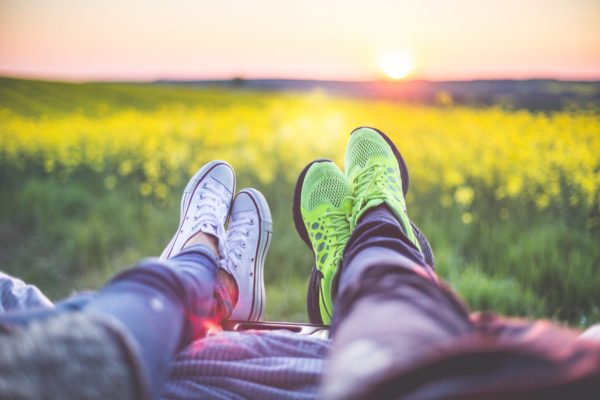 Read also: Need Help With Your Finances? Here's What You Should Know!
1. Be grateful.
Showing gratitude for little things on a daily basis can really boost your mood. Appreciating what you have will attract even more things to be grateful for in your life. So choose to be thankful for the things and people in your life and you will surely benefit from abundance and prosperity. This is known to be a very healthy and beneficial practice that anyone can implement anytime.
2. Always make time for your friends and family.
Helping a friend out with something they're struggling will make you feel you've done something meaningful that day. Or maybe simply going out to grab a cup of coffee could make your friend's day – you never know! It's important to value the relationships you have and always be willing to give someone in need a hand.
Read also: 4 Greatest Career Tips You Should Know About
3. Spend as much time as you can outdoors.
Being in nature surrounded by trees can prove to be very beneficial for your overall well-being. A wide range of studies show how time spent outside can put us in the right mood almost instantly. So go get some fresh air every day and choose to be healthy and happy!
4. Dream and dream big.
Daydreaming is not a bad sign at all. In fact, taking tiny breaks while working to dream about an exotic place of a new project can make us feel better. Also, happy people allow themselves to dream about a better future, about the possibilities they have, about making the world a merrier place.
Read also: 5 Clear Signs You're Not Getting Enough Nutrients
5. Be focused and confident.
It's important to never lose sight of what really matters to you. Live every day with that goal in mind and you'll feel accomplished already because the simple act of trying can make you happy. Positive people are also very confident when it comes to their future and they never let others bring them down. And neither should you.
If you agree with our list, spread the word and help your friends by making their day brighter!