A good man doesn't love a million girls, he loves one girl in a million ways. ❤️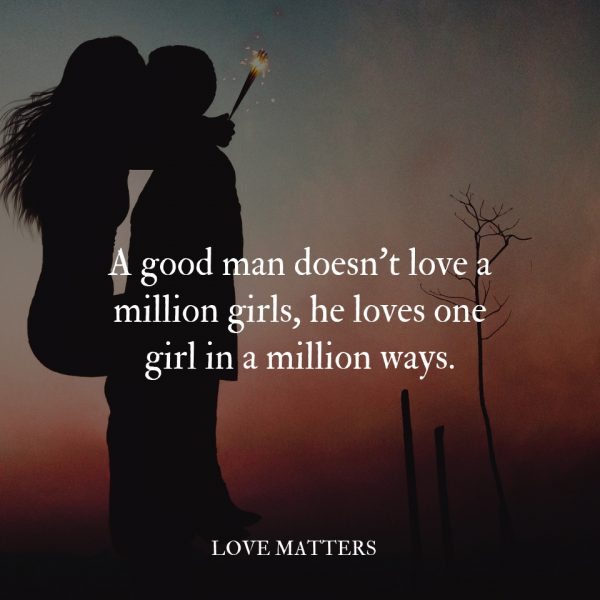 Celebrate love each opportunity you get.❤️🎉 Have you ever experienced true love? True love is hard to come by but when you do it's everything you ever needed.  
A good man isn't someone who treats love like a game. He doesn't treat girls like prizes or trophies to be collected and used. A good man never hurts somebody he truly loves.