For the first time since her divorce, Jennifer Aniston breaks her silence about the split from Justin Theroux.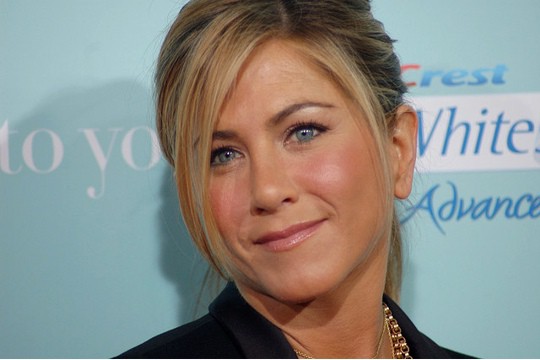 In an interview for InStyle magazine, Aniston spoke about her post-divorce life, shutting down the gossip that claims she can't keep a man. Aniston and Theroux broke up after only two years of marriage. The moment they got married, word got out that they aren't actually right for each other. It seems like that was actually true.
The couple separated on good terms at the end of last year. They were engaged in 2012 and got hitched in 2015. Their divorce came as a shock to many who thought Aniston has finally found a loving partner and was ready to build a family. But the cherry bit of news was the fact that Jennifer's ex-husband, Brad Pitt, was freshly divorced from Angelina Jolie, the woman for whom Pitt ended his marriage with Aniston. Soon everybody was talking about how great it would be to see Brad and Jen together again.
Needless to say, that didn't happen, though the media is still pushing a reconciliation. All of this talk about both her exes really annoys the 49-year-old actress. She says she can't understand why people aren't focusing on less gossipy topics.
 "For the most part, I can sit back and laugh at the ridiculous headlines because they have gotten more and more absurd. I guess they're feeding into some sort of need the public has, but I focus on my work, my friends, my animals, and how we can make the world a better place. That other stuff is junk food that needs to go back in its drawer."
Still, she was labeled in so many ways and cannot pretend she's not irritated by it.
 "The misconceptions are 'Jen can't keep a man,' and 'Jen refuses to have a baby because she's selfish and committed to her career.'
Or that I'm sad and heartbroken. First, with all due respect, I'm not heartbroken. And second, those are reckless assumptions.
No one knows what's going on behind closed doors. No one considers how sensitive that might be for my partner and me. They don't know what I've been through medically or emotionally.
There is a pressure on women to be mothers, and if they are not, then they're deemed damaged goods. Maybe my purpose on this planet isn't to procreate. Maybe I have other things I'm supposed to do?"
Read the full interview here.