In the last couple of years, Depp's image really took a hit. Facing a nasty public divorce which left his reputation tarnished, the 55-year-old actor found himself drowning in troubles, in his personal and financial life. In the ample Rolling Stone interview entitled The Trouble With Johnny Depp, the artist spills it all, from his drinking habits up to his messy divorce and legal battles with his former business managers. The revelations come only a few weeks after a photograph of Depp looking ill and unhealthy spread across social media, alarming fans.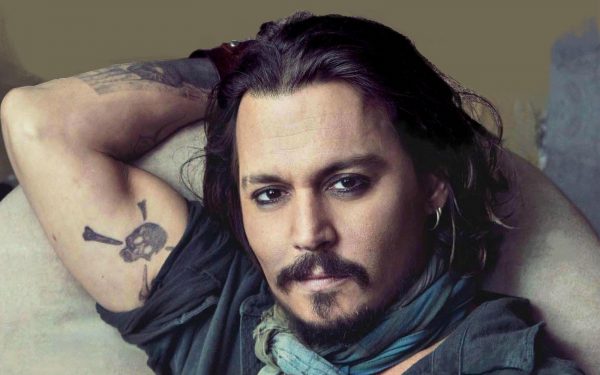 The divorce propelled him into depression
The financial problems coupled with the nasty breakup with Amber Heard in 2016 really took a toll on him. The actor fell into misery: "I was as low as I believe I could have gotten. The next step was, 'You're going to arrive somewhere with your eyes open and you're going to leave there with your eyes closed.' I couldn't take the pain every day."
His family was not happy about his marriage to Amber Heard
His loved ones were skeptical in regard to him getting hitched to Heard and even asked him to sign a prenup but the actor did not take their advice. His relationship with his sister deteriorated because of this and Depp began to drift apart from his close ones.
The actor is not shy about his use of drugs and alcohol
The interview took place at Depp's rented London mansion where, according to Stephen Rodrick, Johhny asked for "two rolling papers and two equal piles of tobacco and hash". As soon as the reporter was fine with it, the lead from The Pirates of The Carribean replied:"Well, let's drink some wine first."
Depp has lost the majority of his fortune, estimated to be $650 million
Apparently, his extravagant lifestyle cost him a great deal of money, with managers accusing him of compulsory spending, throwing away $30,000 on wine every month. "It's insulting to say that I spent $30,000 on wine because it was far more", said Depp.
He admits to getting a bit of help with his lines
The actor admitted to getting fed lines through an earpiece while on set. He shut down the haters who accused him of not being able to remember a script: "Some of my biggest heroes were in silent film. It had to be behind the eyes. And my feeling is, that if there's no truth behind the eyes, doesn't matter what the f***ing words are."
Johnny talks about his complicated relationship with his mother
Childhood was not the happiest time of his life with his mother performing 'irrational beatings'. "Maybe it's an ashtray coming your way. Maybe you're gonna get clunked with the phone. It was a ghost house — no one talked. I don't think there ever was a way I thought about people, especially women, other than 'I can fix them."
He bought his mother home the moment he started making money: "My mom was born in a f—ing holler in eastern Kentucky. Her poor f—ing ass was on phenobarbital at 12." He added that, even though he worshiped her, "she could be a real bitch on wheels." At her 2016 funeral, the actor said: "My mom was maybe the meanest human being I have ever met in my life."
He opened up about a lot of things during the 3 days long interview
Johnny Depp opened up about a lot of things, including his close relationship with singer Tom Petty, whose death affected him greatly, being blamed for River Phoenix's death, the infamous Harvey Weinstein, how he supported his co-star Penelope Cruz during pregnancy and even Osama Bin Laden's death.
Read the complete interview here.