The wife of Woody Allen and adopted daughter of actress Mia Farrow and André Previn addresses the Elephant in the room after many 'silent' years. In a rare interview for Vulture magazine, Previn defends her husband of 21 years and bashes her adoptive mother, Mia Farrow.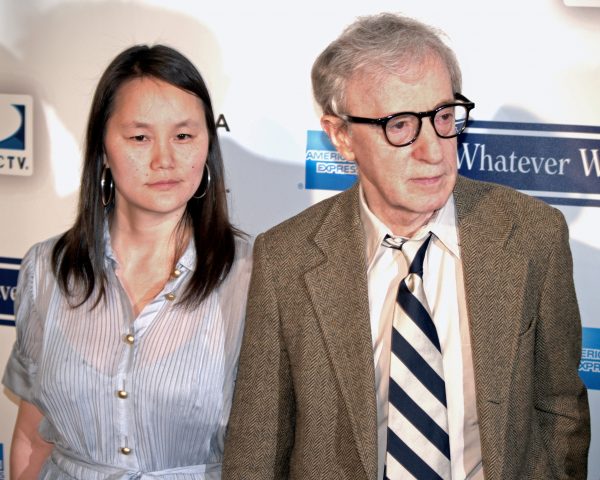 Soon-Yi Previn, 47, who has kept her relationship to her adoptive father behind locked doors for decades, took the decision to finally speak out to defend her husband of the unending allegations that he had sexually abused Dylan when she was a child, his adopted daughter with Mia Farrow. Her mother would be responsible for the backlash against the 82-year-old American director, who has capitalized on the #Metoo movement to resurface 'unjust' accusations regarding molesting his daughter, claims that Allen denies.
"I was never interested in writing a 'Mommie Dearest,' getting even with Mia — none of that. But what's happened to Woody is so upsetting, so unjust. [Mia] has taken advantage of the #MeToo movement and paraded Dylan as a victim. And a whole new generation is hearing about it when they shouldn't", said Previn.
At the age of six, Soon-Yi was adopted from South Korea by Mia Farrow and her then-husband, Andre Previn. She was 11 when Farrow first started dating Allen. Ten years later, she began a romantic relationship with Woody Allen, who was still together with her mother.
The romance turned into a marriage, later on, came as a shock to everyone, even the wild and bodacious Hollywood frowned at this junction. It was hard not to evaluate the pair as outrageous, knowing that Allen and Farrow had been married for years.
"I am a pariah … People think that I was Soon-Yi's father, that I raped and married my underaged, retarded daughter", Woody Allen stated in an interview with Daphne Merkin.
Soon-Yi portrays her adopted mother as physically and emotionally abusive, mean and neglectful. A bad mother who would made her feel like an outsider, threw things at her when she would make English mistakes, leave her children alone through the night when they were young, hold Soon-Yi upside down "to get the blood to drain to my head" or call her "moronic and stupid".
"Mia wasn't maternal to me from the get-go," Previs adding that she had clear favorites among her children.
Similar allegations were made by one of Mia's sons also, Moses, which Farrow denied.
The same Moses defended his father after his sister Dylan accused him of sexual assault, claims which Woody Allen has been denying ever since. Dylan Farrow claimed that the Oscar-winning director molested her when she was 7 years old and married to Mia Farrow.
The wife of Woody Allen described the beginnings of their relationship, stating that the first encounter was not a pleasant one.
"I hated him because he was with my mother, and I didn't understand why anyone could be with such a nasty, mean person. I thought he must be the same way".
They got closer after going to a couple of basketball games together, Soon-Yi's way of trying to be less shy. When she was a college freshman, their relationship changed to something more sexual. It was the same time Dylan brought up the sexual misconduct claims against her father, in 1992.
 "It only became a relationship really when we were thrown together because of the molestation charge."
She revealed how exactly her mother found out about their ongoing affair, by discovering nude photos of her on the fireplace mantle inside Woody's home.
"I remember the phone call when she found the photos. I picked up the phone and Mia said, 'Soon-Yi.' That's all she needed to say, in that chilling tone of voice. I knew my life was over and that she knew, just by the way she said my name."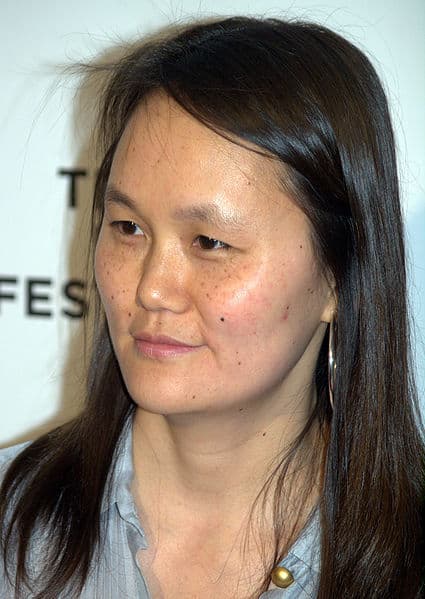 Pervin says she fell in love with Allen because their relationship was completely different than with her mom.
"Mia was never kind to me, never civil. And here was a chance for someone showing me affection and being nice to me, so of course I was thrilled and ran for it," she explained. "I wasn't the one who went after Woody — where would I get the nerve? He pursued me. That's why the relationship has worked: I felt valued. It's quite flattering for me. He's usually a meek person, and he took a big leap."
She continued, "From the first kiss I was a goner and loved him."
Read the interview in full right here.