Now that the year is almost gone, we can look back and see what Hollywood has achieved, other than sexual assault scandals. Here are the 10 best movies of 2017.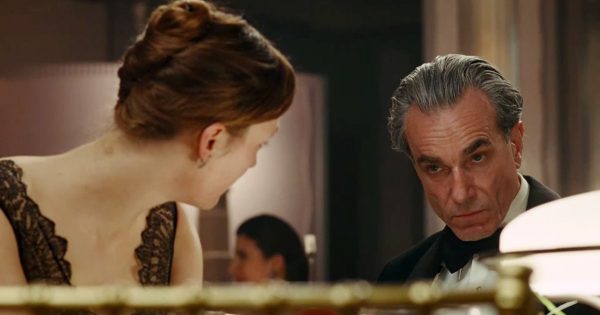 1. Good Times ( 
Benny &
Josh Safdie)
After a heist goes awry, a bank robber spends a night trying to free his mentally ill brother from being sent to Riker's Island prison.
2. A Quiet Passion (Terence Davies)
The story of American poet Emily Dickinson from her early days as a young schoolgirl to her later years as a reclusive, unrecognized artist.
3. Phantom Thread (Paul Thomas Anderson)
Set in 1950's London, Reynolds Woodcock is a renowned dressmaker whose fastidious life is disrupted by a young, strong-willed woman, Alma, who becomes his muse and lover.
4. Song To Song (Terence Malick)
Two intersecting love triangles. Obsession and betrayal set against the music scene in Austin, Texas.
5. Lady Bird ( 
Greta Gerwig)
In the early 2000s, an artistically-inclined seventeen year-old comes of age in Sacramento, California.
6. The Rape of Recy Taylor ( 
Nancy Buirski)
Mrs. Recy Taylor was gang raped by six white boys in 1944 Alabama. Unbroken, she spoke up and fought for justice with help from Rosa Parks and legions of women.
7. Lion (Garth Davis)
A five-year-old Indian boy gets lost on the streets of Calcutta, thousands of kilometers from home. He survives many challenges before being adopted by a couple in Australia. 25 years later, he sets out to find his lost family.
8. Toni Erdmann (Maren Ade)
A practical joking father tries to reconnect with his hard working daughter by creating an outrageous alter ego and posing as her CEO's life coach.
9. Hidden Figures ( 
Theodore Melfi)
The story of a team of female African-American mathematicians who served a vital role in NASA during the early years of the U.S. space program.
10. My Cousin Rachel ( 
Roger Michell)
A young Englishman plots revenge against his late cousin's mysterious, beautiful wife, believing her responsible for his death. But his feelings become complicated as he finds himself falling under the beguiling spell of her charms.
Enjoy and share!