At first sight, it seems like an easy problem to solve. After all, we all learned in grade school how to get to the bottom of this type of brain-itching math problems. How about now? Do you think you can work it out?
Here it is, the simple elementary problem that has left the internet completely stumped: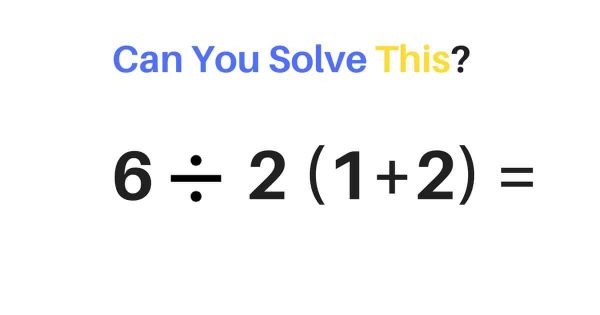 We can imagine you haven't actually brushed up your math skills lately, so it's normal not to know the answer from the get-go. Luckily, the whiz guys from MindYourDecisions made a video to explain how they got to the correct answer.
Here's another math problem that leaves users puzzled:
Here is the resolution:
Divide 3 by 1/3, which gives you 9. Then move onto the subtraction portion of the problem – subtract 9 from 9, which then give you 0. Finally, add 1 and your total sum is 1. The correct answer is 1. 
See if your friends can solve these elementary math problems, share this post!