Loneliness speaks its own language. Here are some movies that captured it and translated it into haunting images.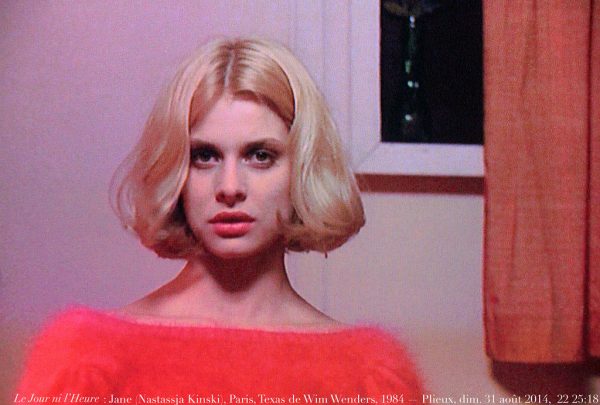 1. Wild Strawberries (Ingrid Bergman, 1957)
After living a life marked by coldness, an aging professor is forced to confront the emptiness of his existence.
2. Le Samourai (Jean Pierre Melville, 1967)
After Professional hitman Jef Costello is seen by witnesses, his efforts to provide himself an alibi drive him further into a corner.
3. Taxi Driver (Martin Scorsese, 1976)
A mentally unstable veteran works as a nighttime taxi driver in New York City, where the perceived decadence and sleaze fuels his urge for violent action, while attempting to liberate a twelve-year-old prostitute.
4. Paris, Texas (Wim Wenders, 1984)
Travis Henderson, an aimless drifter who has been missing for four years, wanders out of the desert and must reconnect with society, himself, his life, and his family.
5. Naked (Mike Leigh, 1993)
Parallel tales of two sexually obsessed men, one hurting and annoying women physically and mentally, one wandering around the city talking to strangers and experiencing dimensions of life.
6. Leaving Las Vegas (Mike Figgis, 1995)
Ben Sanderson, a Hollywood screenwriter who lost everything because of his alcoholism, arrives in Las Vegas to drink himself to death. There, he meets and forms an uneasy friendship and non-interference pact with prostitute Sera.
7. Lost in Translation (Sofia Coppola, 2003)
A faded movie star and a neglected young woman form an unlikely bond after crossing paths in Tokyo.
8. Spring, Summer, Autumn, Winter…and Spring ( 
Ki-duk Kim, 

2003)

A boy is raised by a Buddhist monk on an isolated floating temple where the years pass like the seasons.
9. Into The Wild (Sean Penn, 2007)
After graduating from Emory University, top student and athlete Christopher McCandless abandons his possessions, gives his entire $24,000 savings account to charity and hitchhikes to Alaska to live in the wilderness. Along the way, Christopher encounters a series of characters that shape his life.
10. Her (Spike Jonze, 2013)
In a near future, a lonely writer develops an unlikely relationship with an operating system designed to meet his every need.