We live in a world where our hairstyles and colors are an integral part of our identity. Some people choose to express themselves visually a bit more while others don't pay that much attention to this aspect. If you like experiencing with all the colors of the rainbow, that's cool. We're sure your hair can take so many changes. Or maybe you're thinking of shaving most of your hair and try something edgy if you love getting attention. Whatever your choice, your hairstyle says a big deal about your personality. So here are the coolest and craziest hair trends to try in 2017!
Read also: 7 Great Tips to Become the Most Productive Person You Know
2017 is the year when you can go as crazy as possible when it comes to hair styles. Don't shy away from people noticing you. If you're brave enough to go with something unexpected, maybe you'll inspire others to do the same and be themselves.
There are really many recent hair trends you can choose from. All you have to do is schedule an appointment with your hairstylist and go nuts! Look at our picks below and tell us what you think!
Top Crazy Hairstyles for 2017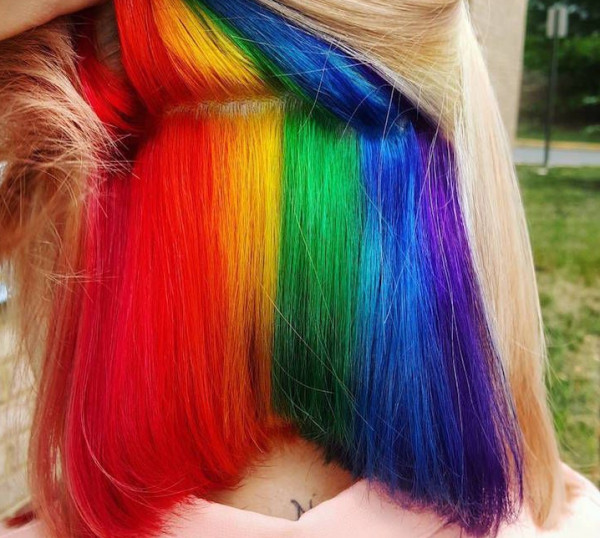 If you like rainbows, then this may look like a dream come true for you! It's one of the most wanted hair styles this year! Who wouldn't want to spread happiness all around them with this palette of bright colors in their hair?
Read also: People Who Wear Crazy Socks Are More Brilliant And Successful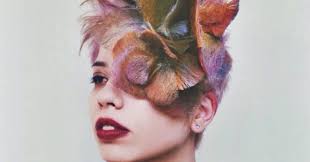 We admit that this look is not for everybody. This beautiful arrangement reminds us that hairstylists are artists above all else. What's not to love about this crazy and daring hairstyle? You can be sure people will remember you after they've spotted you at the subway or on the street.
You may prefer a different kind of rainbow, with more pale colors. There's nothing wrong with that. They shine just as brightly. This is a look that can easily impress even people who aren't that much into rainbows.
Read also: Did You Know That People Who Go to Concerts Are Less Stressed?
If you want to go for punk, then this is it. Short hairstyles for women have been very sought after lately and they're becoming more and more embraced and admired. It means you're brave enough to go against society's standards. Also, red is passion!
Green is an excellent color for hair styles. It reminds people of forests and wood nymphs!
This type of purple is very successful when it comes to hair trends to try in 2017. Not to mention it goes absolutely amazing with your skin tone!
Read also: 6 Brutal Truths That Will Make You A Better Person
Going for turquoise? No problem. Take it to the next level and dye your hair your favorite color. There are few things more empowering than that!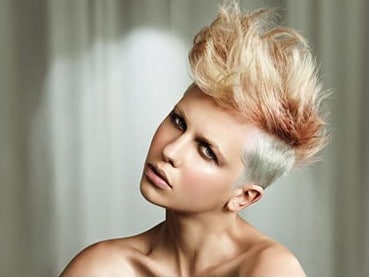 And finally, the silver punk craziness. You might want to try this out if you're into short hair styles. Or if you just wanna rock!
We hope you enjoyed our picks! Please share with your friends and ask them about their favorite hairstyle!