Do you want to drive them crazy? You want to make them fall asleep with your image inside their head? Well, there are some tricks that will make it impossible for men to stop thinking about you.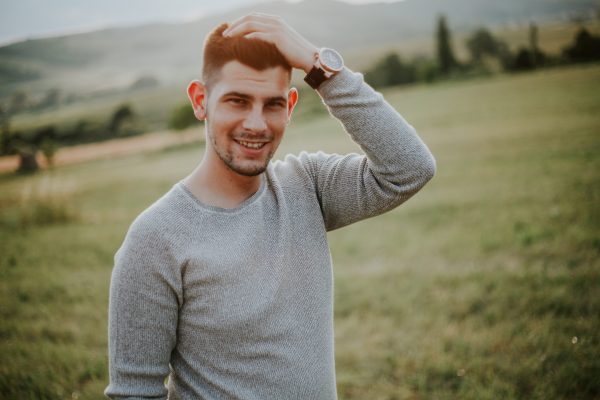 These are not actual tricks but rather some things that get anyone to naturally think about you. To pop up in his mind, you have to give him some reasons. So treat him nice and make him feel comfortable around you. In time, you'll drop your magic wand for you'll give him enough ground to think about you on his own.
1. Be true to yourself and make him laugh
Men really appreciate sincerity in a woman, they don't want to get to know somebody who will show their true face after a while. So stay true to yourself and reveal the real you when trying to seduce him. He will most definitely believe you if you're genuine and don't pretend to be someone else. Being comfortable in your own skin will make him feel cozy and relaxed. If by displaying this honest and charming behavior you'll also make him laugh, be sure he won't stop thinking about you.
2. Listen and be fully present
There's nothing more attractive to a man than a woman who shares the same interests and topics of conversations with him. If you look into his eyes and listen carefully to what he has to say, he will surely be hooked. When you're fully present and give one hundred percent to the time spent together, it means you're really into him and you will surely appear in his mind when you're not around.
3. Be a woman of her word
You need to follow words with action. Don't make any promises you can't keep because sooner or later, you will disappoint him. He'll want someone by his side to count on, a woman of her word. He will always think of you in a positive way if you stay true to your words.
Seducing a man is simple as long as you exhibit authenticity, pass this on!