It's a once-in-a-lifetime event, one of the most highly anticipated celestial events in history. It will be visible in its totality across the United States of America. That's why it has taken on the nickname of 'The Great American Eclipse'. Exciting start of the week, right?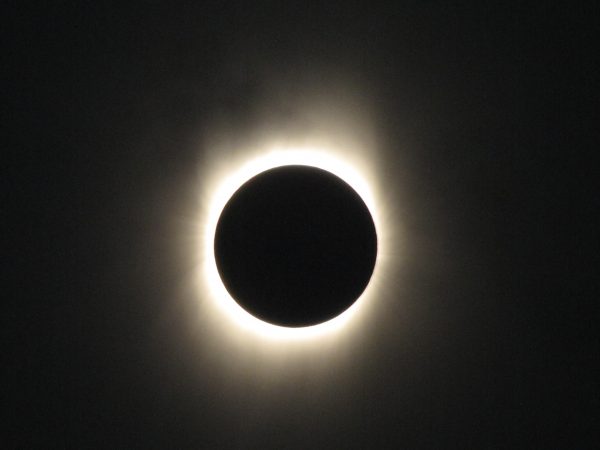 Take a look at some celestial facts that you need to know about:
1. A total eclipse will be visible across the United Stated, on Monday, August 21. The last one that Americans were able to see was on February 26, 1979.
2. When the moon passes between the sun and the earth, blocking a part or all of the sun for a period of time, that's a solar eclipse. The totality of the eclipse can be seen from 14 states: Oregon, Idaho, Montana, Wyoming, Nebraska, Kansas, Missouri, Iowa, Illinois, Kentucky, Tennessee, Georgia, North Carolina, and South Carolina.
3. The above states will be in complete darkness for about two minutes each while the eclipse will cross the Unites States over the course of one hour and a half.
More: Astrologers Say The Upcoming Solar Eclipse Is All About Healing And Positive Energy
4. The eclipse falls in Leo, which means it carries an energy of leadership and confidence. It's a good time to step with certainty into the next chapter of your life.
5. Astral events like these were thought to be divine in ancient times. For example, in China, solar eclipses were linked to the health and fortune of the emperor, and failing to predict one would have put the emperor in danger.
6. A widely circulated myth asserts that eclipses are harmful to pregnant women. That's considered gibberish by modern medicine, the sole potential physical danger that can come from an eclipse is to the eyes, if exposed directly.
More: According To Astrology, August Will Finally Bring Great Energy And Warmth Into Our Lives
7. A total solar eclipse can take place due to a fabulous symmetry that most people don't even imagine. Both celestial bodies seem exactly the same size because the sun is precisely 400 times larger than the moon and 400 times farther from the earth.
8. Luckily, you won't need a telescope to take a good look of this event, but you might consider having a pair of binoculars, for a close-up look.
9. Unfortunately, if it's cloudy or it rains in your area, you won't be able to see the eclipse.
More: The Good And The Bad Of Aries
10. The eclipse will enter the United States at 10:15 a.m. PDT off the coast of Oregon and leave at approximately 2:50 p.m. EDT in South Carolina.
Share this important info with your friends and make sure you experience this once-in-a-lifetime event!