Prepare to have your brain say wow again and again. Most of the times, our minds make sense of the world around us. But we'll show you some images that will definitely make you think twice and then scratch your head. If you think visual illusions are cool, then you might want to stick around.
Let your brain have some fun right now:
1. Stare long enough at this picture and you'll notice that the box in the middle will slowly fade away. Now try to scroll! Yes, it's moving! Pretty cool, right?
2. This is a colors illusion. What's the catch? Well, here's a simple question: how many colors do you see in the image below?
Actually, there are only three colors in the picture. Yes, pink, green, and white.
3. Oh, the moving shapes… Now don't worry, you're not tripping. You're just fine if you think the diamonds are moving when you stare long enough. We see the same thing.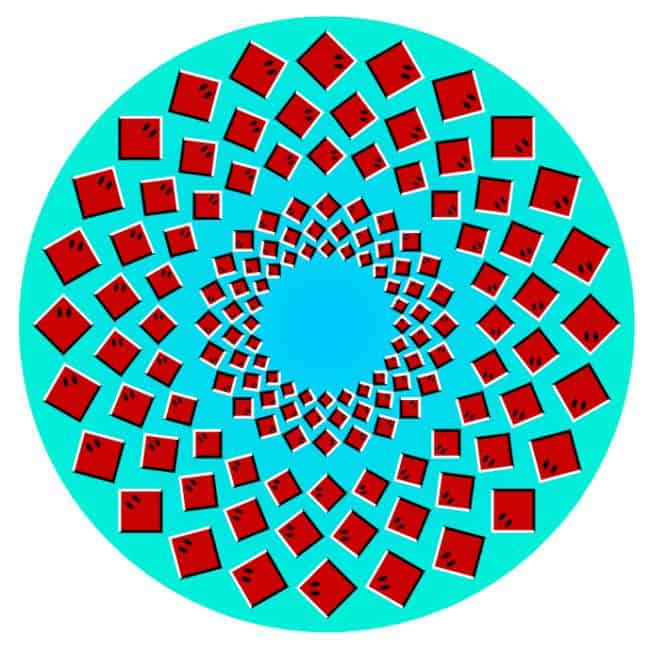 4. And more moving shapes! Stare long enough at this image and we promise you'll get dizzy. Wow!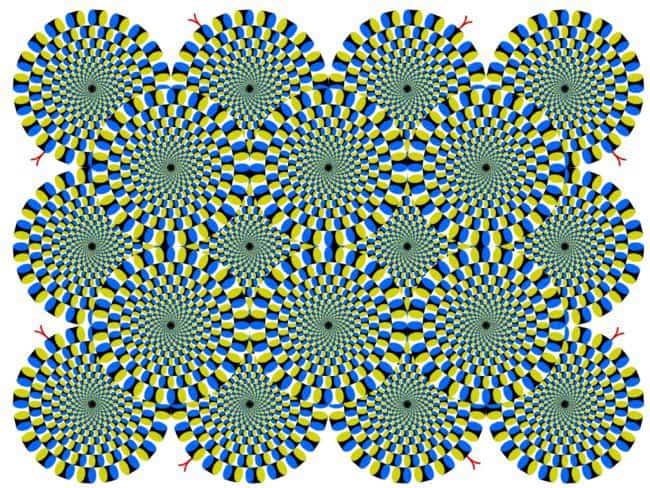 5. Maybe you're already familiar with this one. So, which is it? A rabbit or a duck? Or perhaps you see something else? Tell us if you do!
6. Stare at the black dots from the orange and green circles for a few seconds. Then slowly move your eyes down to the yellow circles. What happens? Can you spot the color change? Pretty amazing, isn't it?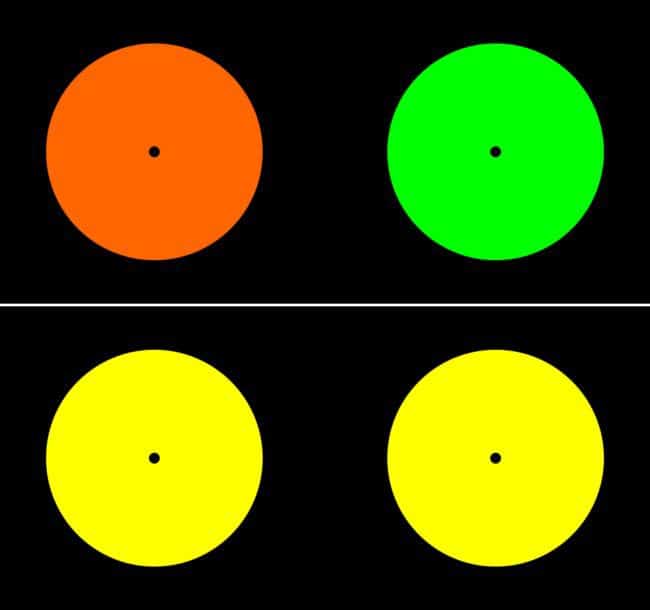 7. This is one of those paintings that will wow you every time you stare at it. There are many such paintings that completely blow your mind. Tell us if you want to see more!
8. Trick question: does the middle line change its color? Surprise: no. It actually stays gray all throughout the image.
9. No, this is not exactly a math problem. It's still a visual illusion. You already know your brain is being tricked into thinking that the green line in the background is longer than the one in the foreground. But yes, they're in fact equal.
Please share!