A considerable amount of parking tickets brought this grieving mom in the courtroom in March 2017. The tickets kept adding up as some dated back even to 2004 or 2005.  Andrea wasn't even aware of these until she had to face Judge Frank Caprio.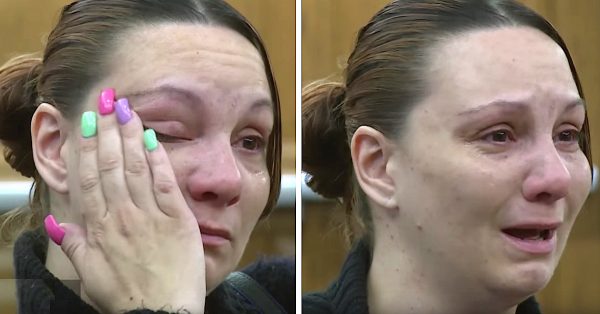 The conversation between the two took a whole different direction when the judge reminded her of the more recent ones which she hadn't paid. During this heartbreaking conversation, Andrea revealed something unexpected. Apparently, her son had been killed in March 2016. And in the wake of this tragedy, others followed. The social security office cut her check because her son owned the state $75.
Things just spiraled out of control from here onward. To make matters worse, Andrea's landlord evicted her. All these problems were accompanied by parking tickets she kept finding on her car. Of course, they piled up just like Andrea's troubles.
Feeling like she's being followed by a dark cloud, she couldn't help but tell the judge: "It's like I can't win." Only this time, she sort of does as Judge Caprio tries to show some empathy.
Watch the full story below! And please share this message of compassion with everyone you know!