What do men want? Ok, what do men really want? Especially when they seek to be in a long-term relationship. As much as we think they're from a different planet than us (more specifically, Mars), that's not the case. They are in fact longing for the same things we do: acceptance, love, kindness. But there's more to it.
If you're dating a guy you really like and want to conquer him forever, there are 10 perfect and simple ways you can do that. Make sure you start with a bit of confidence – it's a massive turn on!
1. Challenge him intellectually
There is probably no bigger turn on for a guy than a smart woman who is not afraid to challenge him. A brilliant mind will make him go crazy for you. Best thing about this is you don't have to do anything, just be yourself. A smart conversation over a glass of wine is sometimes the surest way to his heart.
2. Make him laugh
Wit and humor will also make him want you. Because laughter is the best medicine there is, you can win him over by employing humor in everyday conversations. Men go nuts about women who are witty, confident and who can play around with their sarcastic sense of humor.
3. Be willing to meet his friends
At some point, he will want you to know his closest friends. This means he is willing to let you into his life and open up more. Make sure you show him that the idea excites you just as much. Remember this is a great opportunity to get to know him better.

4. Support his career
No matter the field he works in, he will care about his career and he needs you to be there for him. They will appreciate understanding and cooperation from your part and will do the same for your career plans.
5. Cook for him and with him
Let's face it: cooking together can be so much fun! If he's new in this area, make sure you learn together the secrets of yummy recipes. And if the results aren't exactly satisfying, at least you bonded over preparing a meal. The truth is men prefer women who can cook and love to be around them because it somehow reminds them of their mother.
6. Be genuine and not afraid to show them your true colors
Guys can tell when someone is showing off just to get their attention. Fake is obviously not something you can conquer them with so choose wisely. Be natural, show him your smile, be kind and he will be yours. Trust that your true colors are the best colors you can offer him. It will also inspire him to be genuine as well.
7. Look forward to meeting his family
If he's asked you to meet his family, then you're in for the real deal. Tell him how much you look forward to getting to know them and visiting the place he grew up. It will make him feel excited that he can share his past with you so openly.
8. Give him the emotional support he needs
We all need emotional support, whether we receive it from our friends or our beloved. Don't assume that he doesn't; he just hides it all too well. Cater to his feelings and talk about how you both feel at different times of your relationship. Listen when they confess their struggles and find solutions together.
9. Make travel plans with him and explore the world together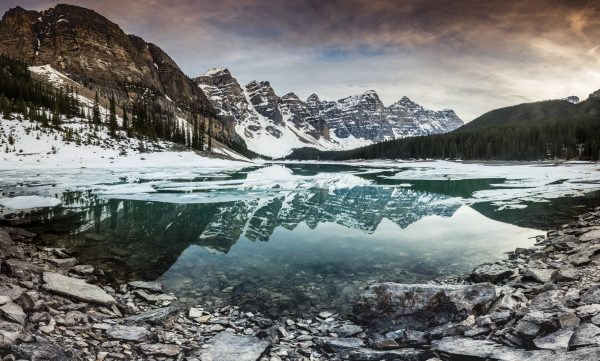 There are few things more wonderful than seeing the world in the company of your loved one. Travel with him as much as you can and discover together the fascination of new places. Embark with confidence on this great adventure – he will fall for your enthusiasm!
10. Be his best friend
They say that lovers have to be best friends first, that's how true connections are built. As long as you share everything and respect each other, and maybe laugh at the same jokes, you're in this together for life.
Please share this!