Have you finally found that special person who makes you tick? Great things happen to those who wait. We're really glad you've hopefully met the love of your life and we want to help you discover what type of lover they are, according to their zodiac sign.
Aquarius ♒️ 
January 19 – February 18
Aquarius is a versatile type of lover. They are all about giving pleasure and making the other one feel comfortable. People who are born under this sign make for great lovers overall, it's just nice to have them in your life. Read more about how an Aquarius shows affection here.
Pisces ♓ 
February 18 – March 20
Pisces are deep lovers. They don't fall in love that easily but when they do, they become probably the best lovers in the world. Here's how the Pisces is going to love you. 
Aries ♈ 
March 20 – April 19
Aries are extremely passionate lovers. They are the sensual signs of the zodiac, you're in luck if your partner is born under this sign. Take a look here at 10 things that make Aries a great lover.
Taurus ♉ 
April 19 – May 20
Their lust for trying new things will amaze you. Their excellent mood will definitely make you fall in love even harder with them. Spending time with them is like a neverending honeymoon. See what type of lover a Taurus is here.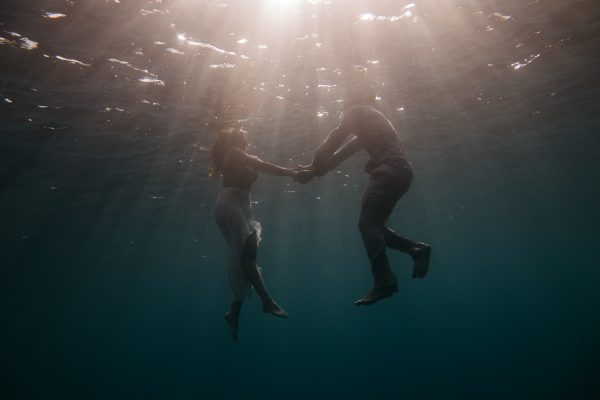 Gemini ♊ 
May 20 – June 20
You will not get bored with a Gemini, that's for sure. They love to stimulate your intelligence. If you want a lover that will make your creative and smart juices flow, this is it. Find out what type of lovers Geminis are. 
Cancer ♋
June 20 – July 22
Love, romance, relationship and social matters are Cancer's strongest passions. They're also very playful when they fall in love. This is why Cancers are such great lovers. 
Leo ♌
July 22 – August 22
Leos who are involved with a special someone always think about making the relationship stronger. Check out what kind of lover a Leo is here. 
 Virgo ♍
August 22 – September 22
Virgos are excellent lovers. If you have found your soulmate and they are born under the sign of Virgo, you're the luckiest person alive. For they are so caring and affectionate, they make for the best long-term partners. Read here about the awesome qualities of Virgos. 
Libra ♎
September 22 – October 23
Libras seek to please their significant other and often put them on a pedestal. They make their partners feel empowered and appreciated, so consider yourself fortunate if you've fallen in love with someone born under this sign. Read about how Libras show their love here. 
Scorpio ♏
October 23 – November 21
Scorpios can be really sexy. They ooze confidence and always make you feel like you're the most beautiful person in the world. It's a joy to have them around, see here what type of lovers Scorpios are. 
Sagittarius ♐
November 21 – December 21
People who are born under the sign of Sagittarius are not that great at showing affection. But when they do fall for someone, in come the fireworks. Then, nothing matters most to them than being by your side, in sickness, and in health. Discover here what an amazing lover a Sagittarius can be. 
Capricorn ♑
December 21 – January 19
They don't really allow people to get close but once you steal their heart, Capricorns are magnificent lovers. Read more about the way Capricorns act in a relationship. 
Please share this with your friends!